Cardigan – Top – Maternity
120.00$
Catch the latest trend with this comfy 4-way essential maternity garnment. In no time, you convert your cardigan to a cross over style, an halter neck top or a bolero that suits the shape of your beautiful pregnant silhouette at each stage of your pregnancy. This versatile garment allows you to have style and stand out. You will definitely want to continue to challenge your friends with this multi-style cardigan long after your pregnancy.
Create Styles
with the same garment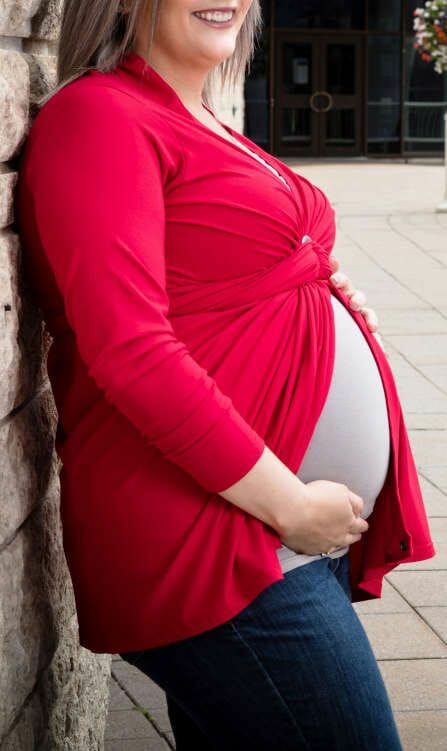 Dare to please you all in "comfort chic"
Anyone out there looking for professional yet comfy clothes while attending virtual meetings with work colleagues or friends? With a few easy twists and turns, snap the ends on the back and there you go! Your multi-functions cardigan now has a new look. A must have in your maternity capsule wardrobe for eco-responsible fashion. There are no other garments offering you such versatility.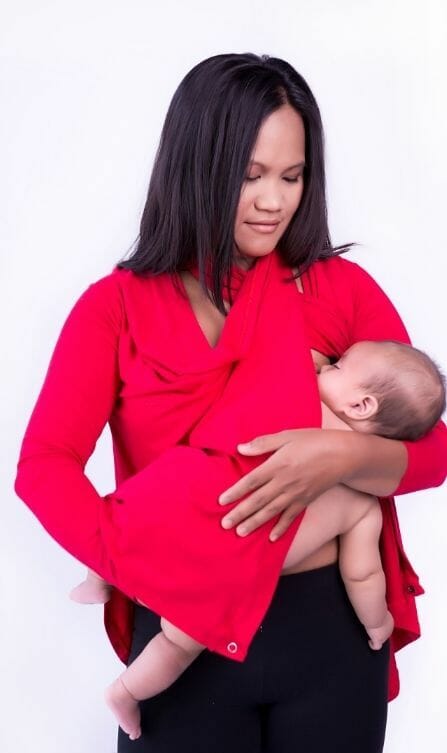 Quality time with baby
What could be better than this privileged moment with baby very discreetly close to your body! Cross ends around neck and snap firmly.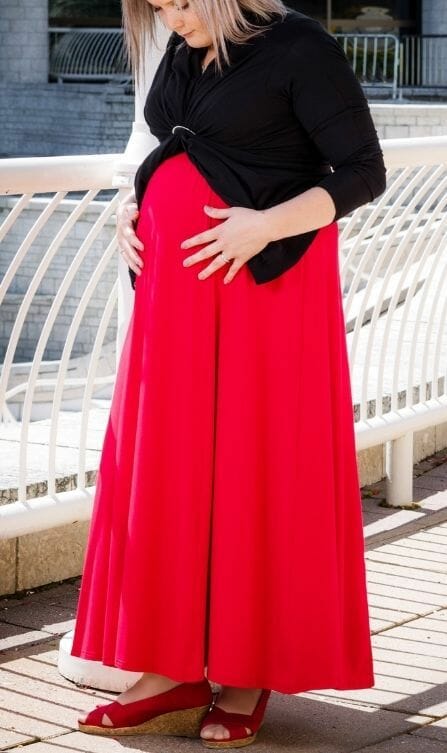 Be proud to be different!
How can this versatile garment be so short? Dare to wear your garment upside down. The neckline on your hips, With the neck facing down, you now have the choice of a bolero or an elegant bolero scarf. Create your style by tying the ends around your neck or cover your head. The 4-way garment to own pregnant or not!
High-Quality
Versatile Garment

About Our Quality Fabric
High quality stretchable fabric and anti-pilling made of 92%Viscose and 8%Spandex. The quality of the fabric ensures the transformations without it deforming. Care Instructions

Transformation
This adaptable garment will mold you through every stage of your pregnancy. With a few easy twists and turns, create more than 15 transformations with the same garment.

Canadian Product
Designed and made in Quebec, Canada.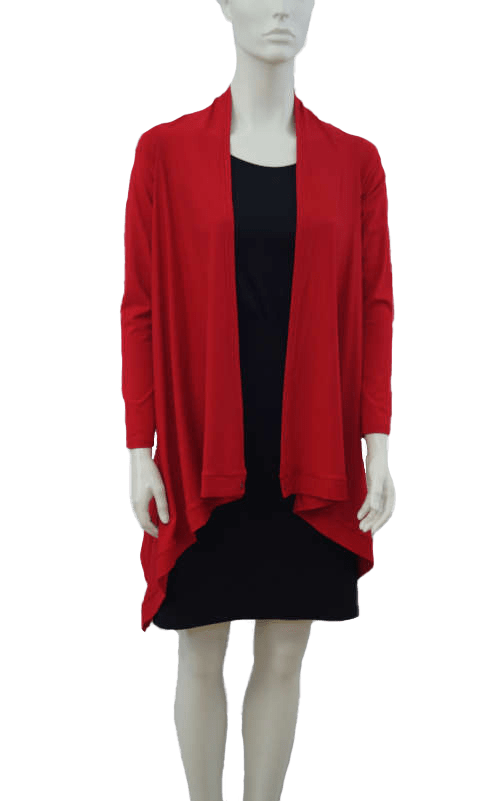 Trend
Trendy colors vary with the seasons.

Design and Comfort
Stand out with style! Its design allows you to wear this garment before, during and after pregnancy while keeping its fresh new look. Secure your transformations with the quality snaps.

Size Guide
Choose the same size as before pregnancy. Model is wearing size Small. Refer to our Size Chart
Frequently
Asked Questions
Care Instructions
+
-
Machine wash on gentle cycle. Flat dry or tumble dry low to preserve spandex elasticity.
How do I create different looks from a cardigan?
+
-
It is easy to transform the Vestita garment. Remember the following 3 expert tips to create 4 styles :
– bring ends over opposite shoulders and secure with snaps;
– bring the ends behind the waist and secure with snaps;
– wear the neck upside down to create a scarf
Or wear it loose as a cardigan
Every Vestita garment comes with a card of illustrations of the different styles. Watch the videos on how to create the different styles.
Start with a transformation you like, then you will find it easy to add new transformations. It is a real winning solution to have 2 looks with only 1 garment! Have fun challenging your friends!
Do I need to specify the styles that I want when ordering?
+
-
No need to specify the styles as all transformations are created from one same basic garment, the cardigan-vest. Select the size and color of your Vestita garment when ordering and enjoy making the different transformations. Is not this a versatile garment?
How is the Vestita transformable garment different from the pareo I bought on my last trip and was not able to make the different styles?
+
-
Vestita clothings are primarily ready-to-wear. In addition, you have the flexibility to switch between transformations as pertinent to the activities on your agenda.
With Vestita, remember the 3 tricks to create 4 styles:
– attach to the neck,
– attach to the waist or
– reverse the garment
and also wear it as is.
Every Vestita garment comes with a card of illustrations of the different styles.
Watch the videos on how to create the different styles.
Does the garment keep its shape after several transformations?
+
-
Absolutely. In fact, there are three (3) important elements that ensure the quality of our transformable garments:
Fabrics: several types of fabrics have been tested to ensure a beautiful drape and that its shape stays the same after several stretches.
Thread: The choice of sewing threads is an important detail. Our thread we have chosen has a slight elasticity that resists stretching during the transformations of the garment.
Design: Once the fabrics and threads have been chosen, it is necessary to adjust the design of the garment to ensure beautiful transformations.
Will the snaps become detached?
+
-
The carefully selected snaps were tested with different transformations and movements. It is strongly recommended to stretch the ends with additional room to keep the fabric loose for fastening the snap buttons. The fabric will then take the shape of your body. My ultimate test to make sure that the snap buttons will remain attached to the fabric regardless of my movement: I curve the back forward while crossing my arms forward. If the snap buttons become detached then it requires to stretch the ends farther.